Sky2Fox – 'To Be Human' 2019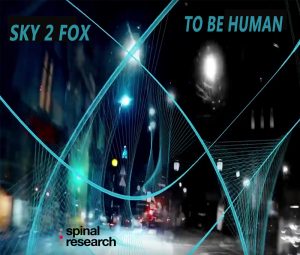 This is my first ever piece of self written music that I have had released!
I play very simple tuned percussion and my music theory isn't great, but I do enjoy manipulating sounds and writing electronic music. I presented the track to NAM Studios owner Nick Allan and he supplied some words for the piece.
A mutual friend Terry Sheppard provided a superb spoken word performance and the fantastic Bath based singer Jo Nye provided vocal support and voicings on the track. The amazingly powerful guitar lines in the piece were played by Paul Hartshorn who sounds really incredible here. We were joined once again by the ever charismatic Phil Andrews to assist with ideas and to engineer/produce the track.
I am very proud of this release which at the moment is picking up interest on Radio 2 and BBC 6 Music. There will be more of these joint musical ventures happening throughout 2019 and beyond.
Check out this website out for more info on Sky2Fox and I will update information on these tracks throughout the year.