Michel Polnareff – 'Enfin!'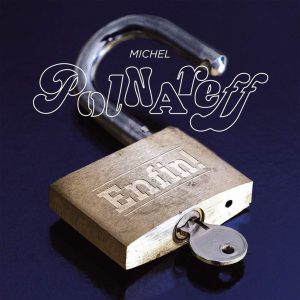 The sessions for this record started back in 2015 at the amazing ICP Studios in Brussels. The engineer on the session was my good friend Stuart Bruce, who gave me a call from the studio saying that he needed me to come over and play some 'big band' type drums on a track. I hadn't heard of Michel but after some research I found him to be a really interesting musical character. In France he is very famous and a kind of legendary personality. He was a little risky and a bit of a trail blazer in music and fashion back in the day etc.
The 1 track then turned into me playing on 2, 3, 4 and so on. The album production stopped though whilst Michel toured in 2016 and then started again, and finally now we see the record on the shelves!
I am proud of my playing on the tracks and the experience was very enjoyable, plenty of travelling backwards & forwards on Eurostar and recording sessions going on late into the night. David Rhodes (Peter Gabriel, Talk Talk, Kate Bush), played guitar on some tracks and Charlie Jones, (Goldfrapp, Page & Plant), was on bass for some of the sessions with me.
I used a DW kit mixed up with some Ludwig Vistalite rack toms and floor toms, I cannot remember the exact configuration for the tracks, but I remember the kit always sounded very characterful. I used a mix of snare drums including a Gretsch, DW and the ever classic Ludwig 400.