It was great to play at the Simon John's vintage drum show last week in Coventry, it's always a great event and this year was super great!
These shows give us all the chance to meet up with some friends that we probably haven't seen for ages and I met up with so many. I played an hour long masterclass on the interesting nuances of Ringo Starr's drumming which was very well received by the room full of drummers and stall holders attending. So much so that we may do an event next year utilising my masterclass idea with other Ringo/Beatle related stuff, but more on that at a later date.
Ringo is a massive influence on my drumming and thought process when making music in the studio or onstage. I call it the "What would Ringo do?" scenario, and sometimes channeling his ideas will help me to nail a particular drum part. I've noticed that his name comes up on sessions as producers and musicians alike will ask for certain Ringo-isms, whether it be a sound idea or an actual drum part. So, I thank him for giving millions of us drummers some great drumming/musical parts to learn from and to be inspired by, it has certainly helped me on countless occasions.
I caught up with some wonderful drummers and spent time chatting and hanging out with the legendary Clem Cattini who played on so many classic tracks in the 1950's and 60's, also the brilliant 'Argent' & 'Kinks' drummer Bob Henrit. Geoff Nichols who was so influential to me and many others in the early 1980's, watching him every week on the brilliant 'RockSchool' series on BBC2. I was actually using his 60's Ludwig Downbeat drum kit in black oyster for my Ringo demonstration, so thanks again Geoff. Henry Spinetti whose been Eric Clapton's drummer for many years and recently I saw him on the 'Concert for George Harrison' gig on Sky Arts, and wow what a drummer he is and a really lovely man. Also a treat was meeting Alan Buckley and chatting to him about his vintage drum collection and his days as a Jazz drummer on the scene. He has played with so many great players and we both had some stories about the great piano player John Critchenson, who sadly is no longer with us.
Also, there were so many stall holders and suppliers there like Tristan & Asha from DrumAttic, Mark from Rusty Drums, Matthew Green from the Palace Drum Clinic, the legendary drummer & collector Garry Allcock, Bill Sanders with his practice kits & pads, Dave Eyre from Hardcase, Rich from Cozydrum, Errol & Bev from the Drumathon, Ryan and Nick from the amazing Drum Dog, Nick Hopkins and believe me the list goes on. All of us relieved to be finally getting back to some normality and share our love of drums and drumming.
Look out for next years show as whether you are a vintage drum fan or not, it's worth going and hanging out with some brilliant like minded folks.
Thanks to the wonderful Bev and Errol for these pics from the show x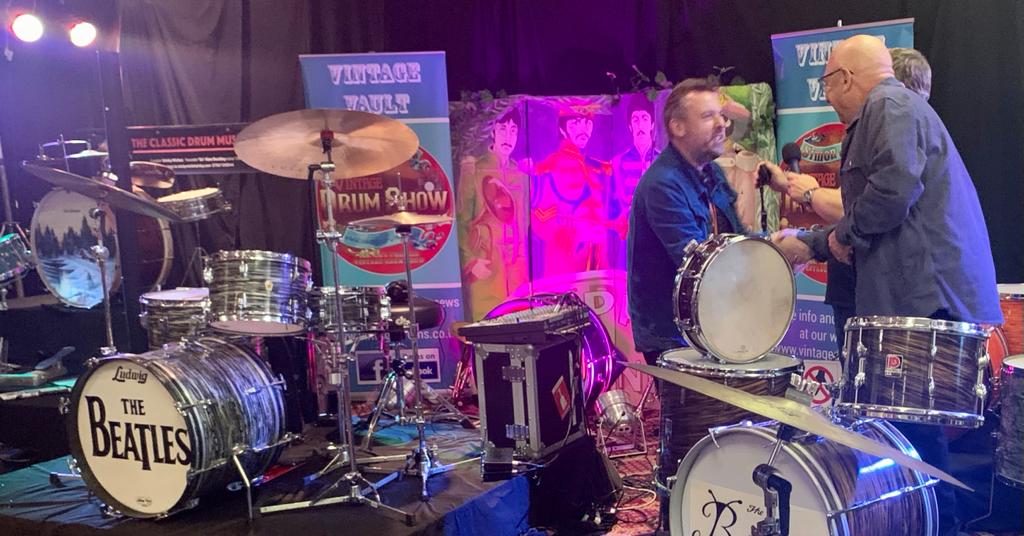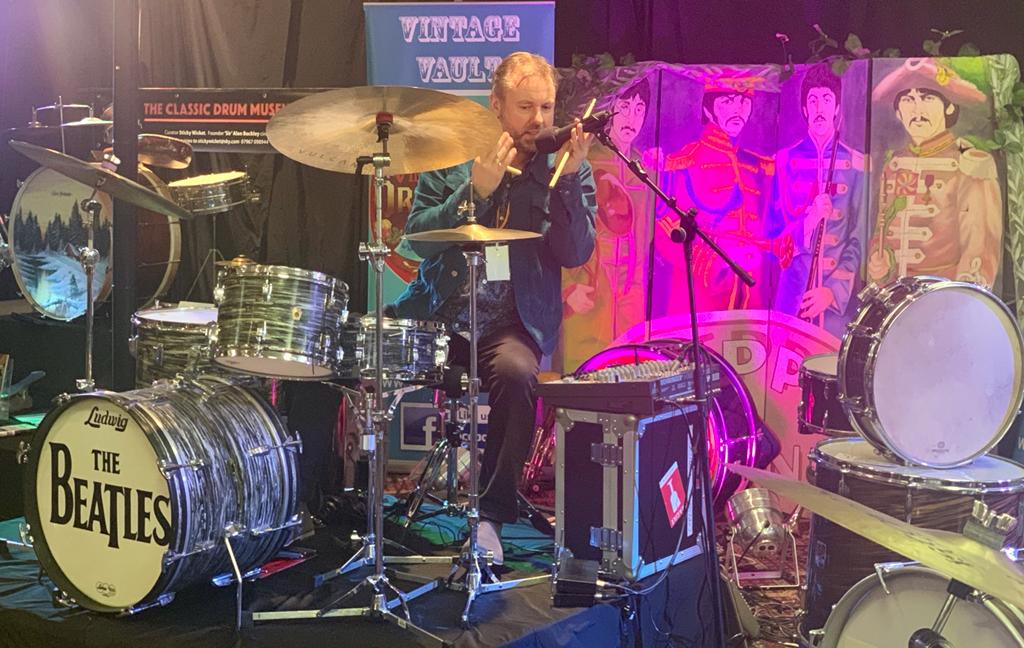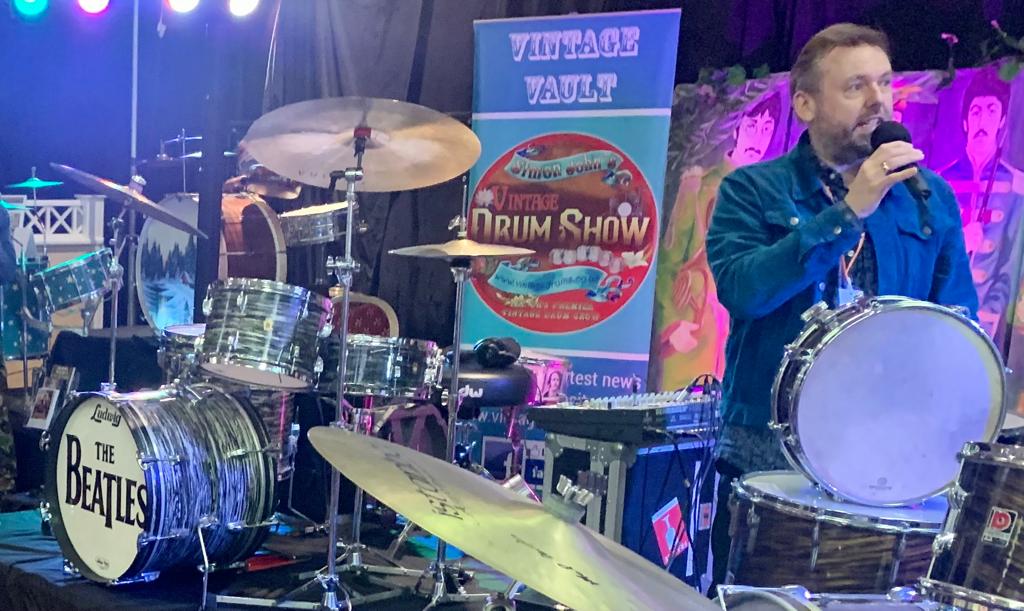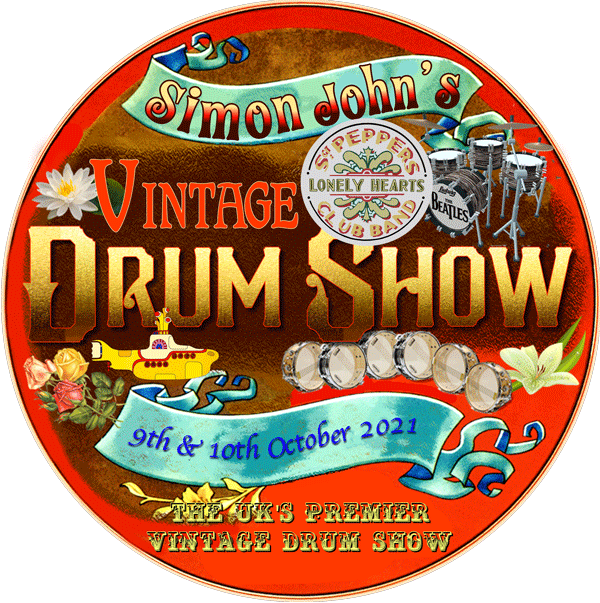 https://www.robertbrian.co.uk/wp-content/uploads/2021/10/IMG_0084.gif
603
600
robb
/wp-content/uploads/2017/03/robert_brian_logo.jpg
robb
2021-10-21 07:35:57
2021-10-21 07:35:57
Simon John's vintage drum show - Ringo Masterclass!