Jennifer Crook – 'The Broken Road Back Home' (2022)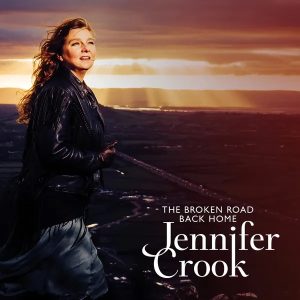 This album was a joy to make as I was working with some musicians who I also class as really good friends. Jennifer Crook I have known for 20 odd years and she is a great folk singer/songwriter and I think the songs on this album are some of her best. Stuart Bruce engineered & produced the album, as well as playing bass and supplying backing vocals and arrangement ideas. Again, I have known Stuart for a very long time and we have worked on many interesting projects together, including Loreena McKennitt, Charlie Jones and Clara Ponty.
The amazing Joe Coombs played some beautiful guitar on these sessions and keys were played by the awesome Dan Moore. If you like Americana/Folk rock then this album will be right up your street!
I used my DW Collectors on this session featuring the amazing 14″x7″ DW Collectors snare drum, which is fast becoming my main snare on nearly every session!