Charlie Jones' first solo album 'Love Form' gets released in September and features Rob drumming on two tracks – Death Hand and Love Form. Charlie is one of the UK's finest bass players and has worked with Goldfrapp, Robert Plant, Siouxsie Sioux.
The album 'Love Form' is available to buy here:
http://www.amazon.co.uk/Love-Form-Charlie-Jones/dp/B00DZHK87K/ref=sr_1_1?ie=UTF8&qid=1375962384&sr=8-1&keywords=charlie+jones+love+form
The album is a very interesting mix of moods and colours and is receiving glowing reviews in all the music magazines.
Rob's drumming is pivotal to some of the biggest sounding pieces on the record and he is very proud of his work.
Charlie has chosen Rob to be the drummer for the live gigs which are coming up very soon.
Watch this space…..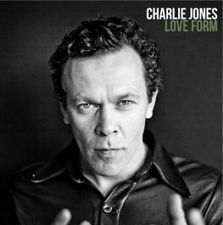 /wp-content/uploads/2017/03/robert_brian_logo.jpg
0
0
robb
/wp-content/uploads/2017/03/robert_brian_logo.jpg
robb
2013-08-08 12:49:01
2014-01-07 00:43:43
Charlie Jones first solo record - Love Form