Jan
4
Thu
2018
Littlemen Gig – Orange Corner.

@ Orange Corner
Jan 4 @ 8:00 pm – 11:30 pm
I am looking forward to the first gig of 2018 with the Littlemen, its the first time that we have played this venue and hopefully we'll get a good crowd.
Support from Oli Boorman.
Doors open at 8pm, free entry!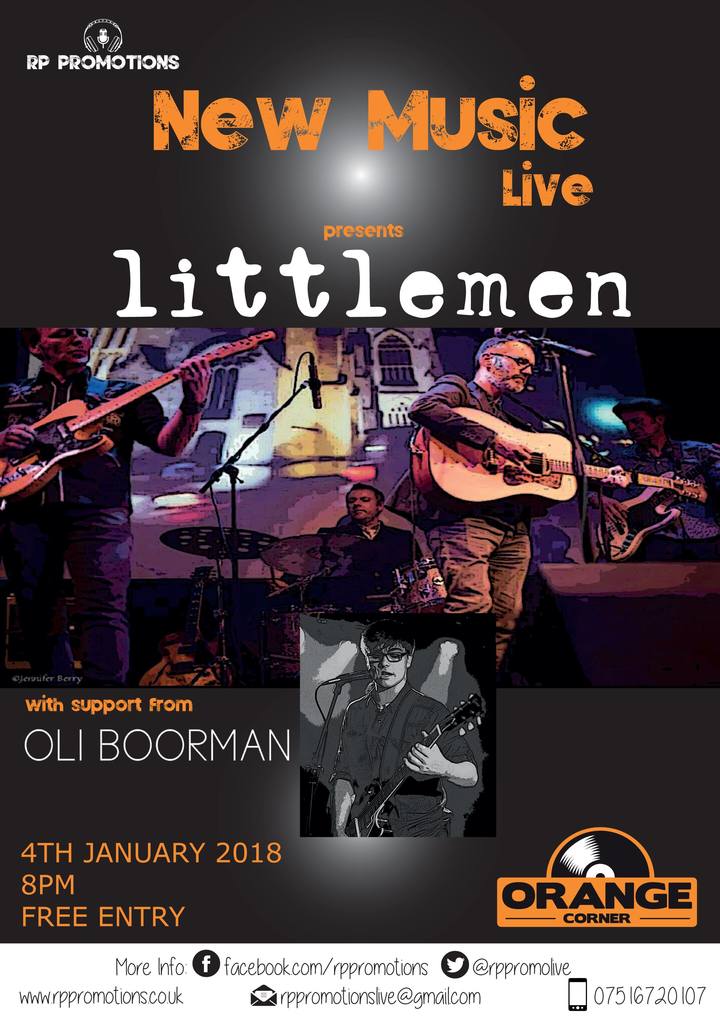 Jan
17
Wed
2018
Littlemen Gig – The Bell

@ The Bell
Jan 17 @ 8:30 pm – 11:00 pm
This will be the first of many local gigs at The Bell in Bath for The Littlemen…..Hopefully!
I am looking forward to playing there with The Littlemen, it'll be a fab gig.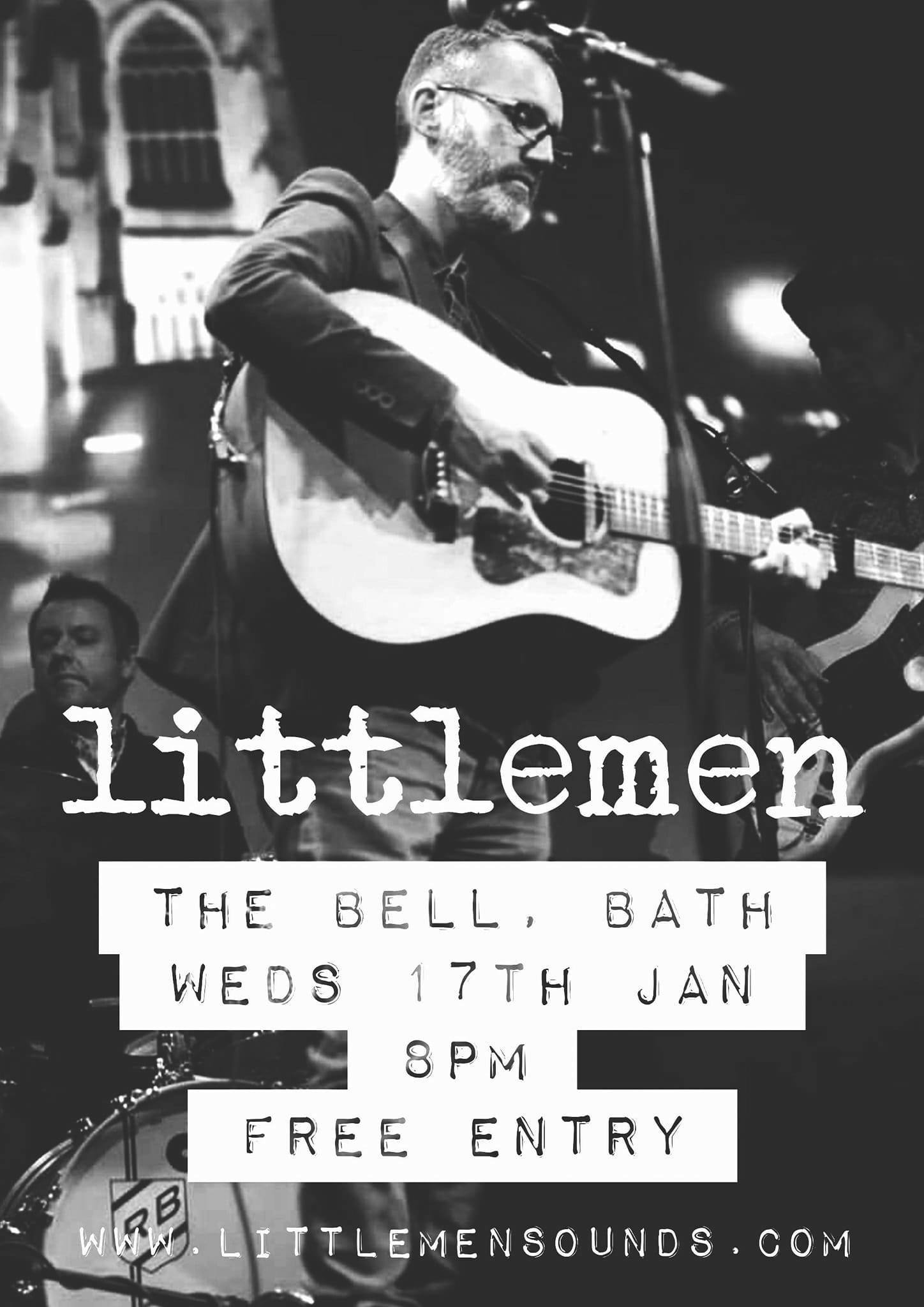 Jan
19
Fri
2018
Palace Drum Clinic – Robert Brian

@ The Studio, Palace Theatre.
Jan 19 @ 7:30 pm – 10:30 pm
I am really looking forward to this drum clinic at The Palace Theatre in Redditch, it'll be awesome to work again with Matthew Green and perform for the great group of drummers he has attending these events. I met Matt a few years ago at the Vintage Drum Show where I performed a tribute to Ringo Starr and did a drum masterclass and it'll be great to work alongside him.
I'll be talking about life as a session musician and showing you some useful tips that will improve your experience working in the studio. I have been working in that environment for the past 30 years and worked with some really great artists and producers/engineers, and I have picked up a lot of information from not just behind the drum set, but also from out front and what goes on all around it!
So, come along and ask me lots of questions as I am really looking forward to sharing as much info as I can with you!