Rob Brian XT Edition Cymbals go global!

Check out the new XT Edition cymbals designed by Rob and the cymbalsmiths at the Bosphorus factory in Turkey. They are clear, sharp, bright sounding cymbals which will cut through all styles of music.
Latest News
Tickets now available for my Planet Drum Masterclass!

August 10, 2018 - 11:18 pm

Tickets are now available for my upcoming masterclass at Planet Drum in London on September the 28th, follow this link and buy your tickets NOW! https://www.eventbrite.co.uk/e/rob-brian-drum-masterclass-tickets-48950422030 I have worked with Alain at Planet Drum quite a few times over the years and I've always enjoyed visiting and playing for his students. This is the first […]

Foot Ostinato – Lesson two from the DrumChannel!

August 10, 2018 - 10:39 pm

DrumChannel have started releasing my drum lessons that I filmed for them at their Oxnard California studios back in 20-something! 🙂 This was lesson #2 and the first left foot ostinato pattern that I learned. I used it a lot in my practice and drum clinics and I now have several that are far more […]
Upcoming Events
Sep
28
Fri
2018
6:00 pm
Planet Drum London – Rob Brian M...

@ Planet Drum
Planet Drum London – Rob Brian M...
@ Planet Drum
Sep 28 @ 6:00 pm – 8:30 pm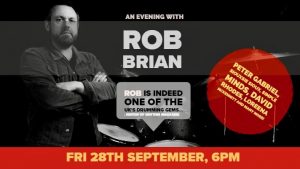 UK session drummer Rob Brian will be performing a 2 hour drum masterclass and will talk about how to carve a career in the music business. Rob is a Grammy nominated drummer whose worked with:[...]
Oct
13
Sat
2018
2:00 pm
Simon John's Vintage Drum Show

@ Standard Triumph Club
Simon John's Vintage Drum Show
@ Standard Triumph Club
Oct 13 @ 2:00 pm – 3:00 pm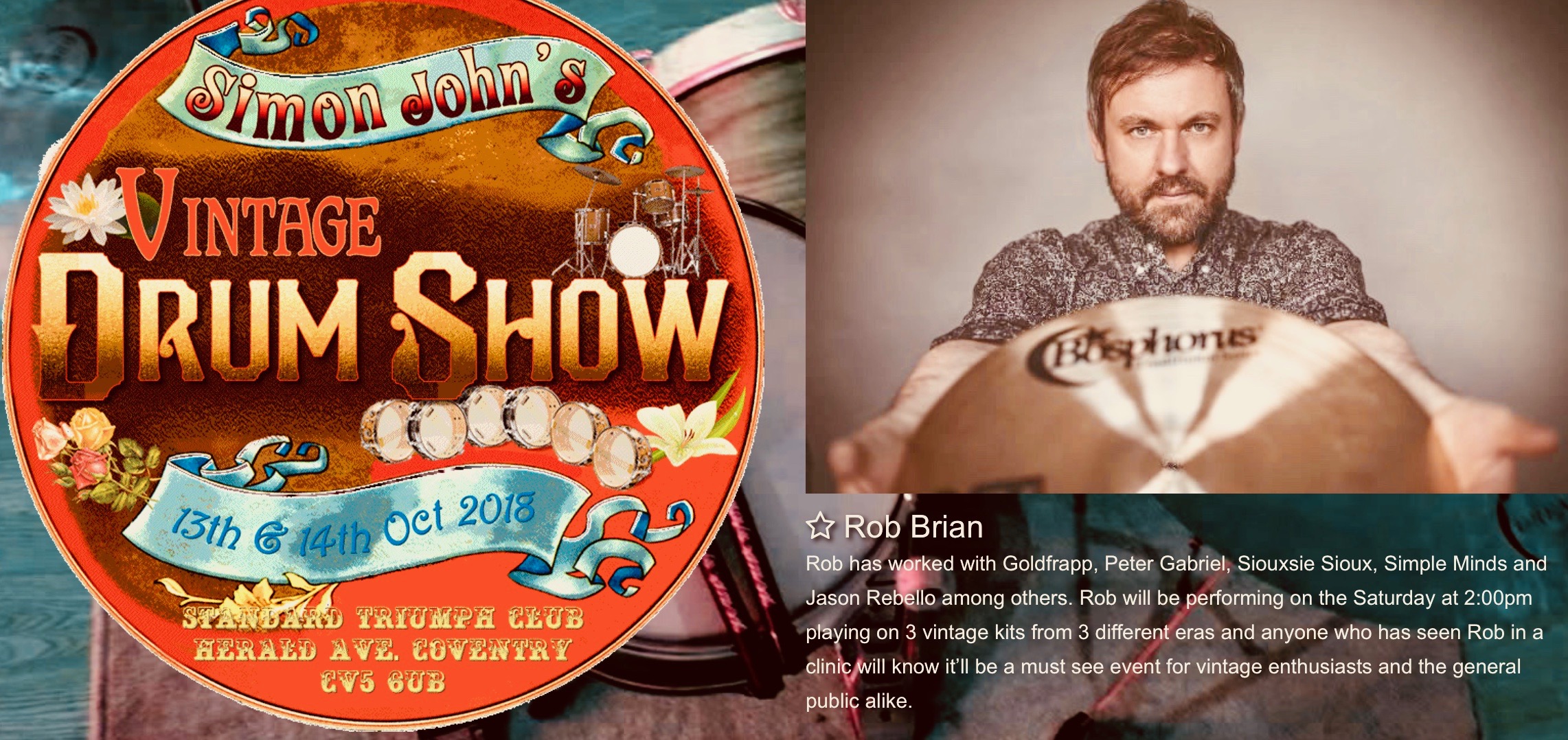 I am delighted to be attending this amazing drum show in October, not just as a performer but also as a vintage drum enthusiast! I shall be trying extra hard not to buy anything even[...]