Rob Brian XT Edition Cymbals go global!

Check out the new XT Edition cymbals designed by Rob and the cymbalsmiths at the Bosphorus factory in Turkey. They are clear, sharp, bright sounding cymbals which will cut through all styles of music.
Latest News
'More Than That' the new charity EP!

October 6, 2017 - 4:19 am

It's been a real pleasure working with some very close musical friends to record this great new song by Sam Eason & Simon Allen. I'm proud of Helen Brian who has worked very hard with the charities & musicians to bring this project together and I feel that together we have all made something rather […]

NEW Goldfrapp single – 'Everything is never Enough'

September 21, 2017 - 11:49 am

I am totally delighted that the guys have chosen this track as their new video single, as it's the one that I played on! I've already written at length about the experience I had working with Will & Alison and how much I enjoyed it, but I am still chuffed to say that this is their […]
Upcoming Events
Nov
24
Fri
2017
all-day
Drum Masterclass – The Royal Nor...

@ The Royal Northern College of Music
Drum Masterclass – The Royal Nor...
@ The Royal Northern College of Music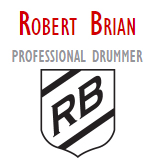 I am delighted to be returning for another visit to Andy Stott and the drum students at the RNCM. I have performed there 3 times before and the students are always very focused on their[...]
Nov
25
Sat
2017
7:30 pm
Littlemen

@ Nunney Village Hall
Littlemen
@ Nunney Village Hall
Nov 25 @ 7:30 pm – 10:30 pm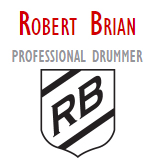 The Littlemen return to the village hall where their lead singer, Simon Allen, performs a lot of his solo gigs. The band played here in June as part of a festival and they are happy[...]