Rob Brian XT Edition Cymbals go global!

Check out the new XT Edition cymbals designed by Rob and the cymbalsmiths at the Bosphorus factory in Turkey. They are clear, sharp, bright sounding cymbals which will cut through all styles of music.
Latest News
New Album – The Gary Bamford Trio.

December 11, 2017 - 9:36 pm

I am very excited for the release of the new Gary Bamford Trio CD, it was recorded last year and is ready for release on December the 18th 2017. Its available from: https://garybamford.bandcamp.com/album/god-love-and-other-myths The album was recorded at J&J Studio in Bristol with the ever amazing Jim Barr at the helm. Gary is a good friend […]

'More Than That' the new charity EP!

October 6, 2017 - 4:19 am

It's been a real pleasure working with some very close musical friends to record this great new song by Sam Eason & Simon Allen. I'm proud of Helen Brian who has worked very hard with the charities & musicians to bring this project together and I feel that together we have all made something rather […]
Upcoming Events
Jan
4
Thu
2018
8:00 pm
Littlemen Gig – Orange Corner.

@ Orange Corner
Littlemen Gig – Orange Corner.
@ Orange Corner
Jan 4 @ 8:00 pm – 11:30 pm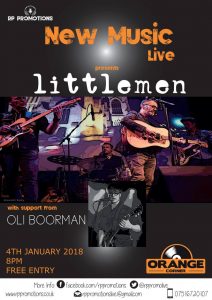 I am looking forward to the first gig of 2018 with the Littlemen, its the first time that we have played this venue and hopefully we'll get a good crowd. Support from Oli Boorman. Doors[...]
Jan
17
Wed
2018
8:30 pm
Littlemen Gig – The Bell

@ The Bell
Littlemen Gig – The Bell
@ The Bell
Jan 17 @ 8:30 pm – 11:00 pm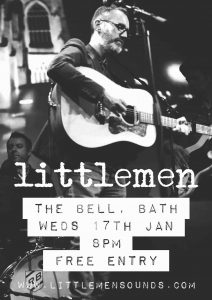 This will be the first of many local gigs at The Bell in Bath for The Littlemen…..Hopefully! I am looking forward to playing there with The Littlemen, it'll be a fab gig.